A Christmas Plan for an Organized Holiday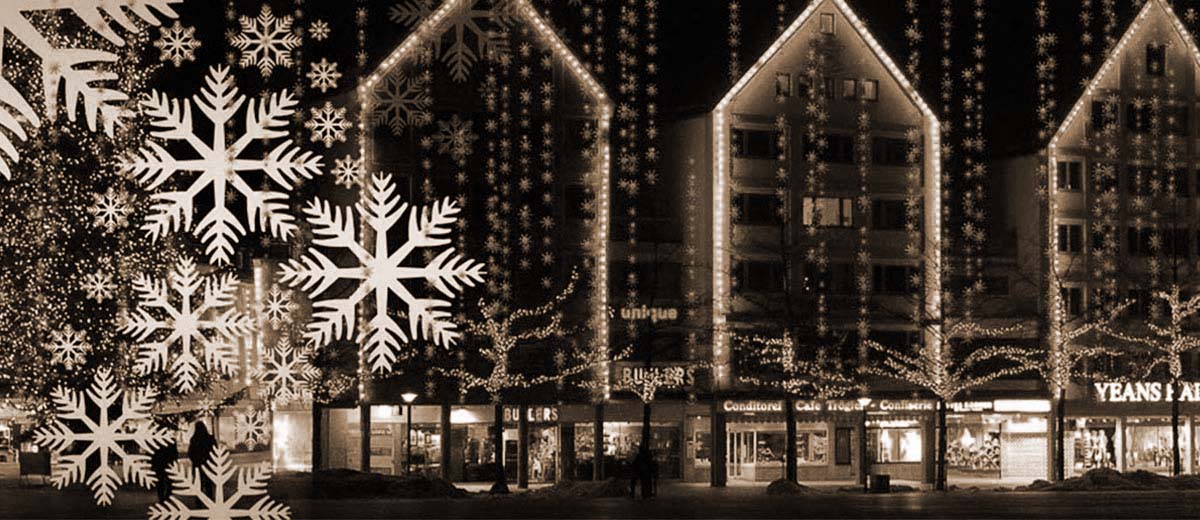 A Christmas Plan for an Organized Holiday
..with a Blueprint to Get Me Through!
Now that Halloween is behind us — Christmas will be coming up fast and I need a solid Christmas plan.  I'm hoping that this year will be my 1st "organized" holiday ever but I'm already behind.  The stores have already cleared the shelves of all their fall items to make way for all the festive paraphernalia.
Thank goodness I'm Canadian an
d don't have to organize a Thanksgiving celebration between Halloween and Christmas like my American friends.  It's time for me to get the lead out and get my, Christmas specific, planner ready to keep me on the right track.
If I can keep up with it, I'm hoping that this will lay the groundwork and good habits for the best, most organized and productive 2018.
on the Go Mini Christmas Plan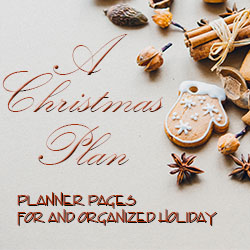 I usually design my planner pages to fit a normal-sized binder.  This time I thought it may be better to think portable for my Christmas Plan and keep the pages smaller or half a letter-sized sheet.
So, I've dusted off my junior binder and created some Monthly and Weekly pages to cover the rest of the year.  I've also added some Christmas oriented pages to help over the holiday season.
If someone else wants to try and organize their holiday season, I've added them here.
Christmas Planner Index
A five tab Index Page just in case your Christmas Plan needs dividers in your binder.
Monthly Planner Pages
The Monthly Planner Pages use an 8 1/2 x 11 sheet of paper printed on both sides.   Cut the sheet in half to get each month (November and December) with a To Do and a Shopping list on the back.
Weekly Planner Pages
These Weekly Planner Pages [from now until the end of the year] are printed on 8 1/2 x 11 sheets.  I punch the short side and fold it in half to fit in my binder.  The file has 9 weeks to last until January.
Christmas Card List
A Christmas Card List to help with getting all those Christmas cards written, addressed and out the door on time.
Christmas Gift List
A little Christmas Gift List to help you keep track of what you bought and who you bought it for … and maybe keep you on budget this year.
Add a comment, if you have any suggestions on other planner pages that I can add to the Christmas Planner.
I may not get it finished in time to help this year but there's always 2018.  A year should give me more than enough time to get 'er done!
…and if you need more help, check out Organized Christmas.  They seem to have a lot of stuff to help relieve the stress of the holidays.
More Planning
Now that I've printed, cut, and punched my Christmas planner all those blank pages are making me feel really … really guilty.  I guess I need to put this post to bed and get busy filling it up with stuff to do.
Just wanted to let you know what's in the pipe for my next post before I leave ya.
Since our big move out to the coast, I'll need to concentrate on adding to my seasonal decor.  The move allowed me to clear out all but our most precious Christmas decorations so, I'm going to have to craft my way to some new pieces.
Guess I can start my holiday plans with booking some time to get crafting.
Once again, let me know how you like the monthly & weekly planner pages by leaving a comment or testing out my Contact page form.
I'm thinking of putting together a Planner for 2018 and I'd love to get your thoughts and any ideas your willing to offer.